Apple Brandy Hot Toddy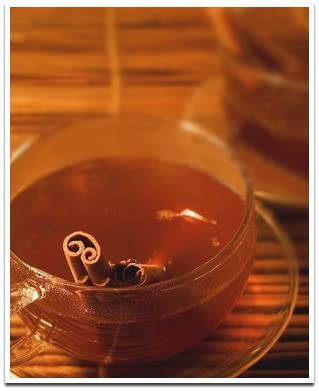 What could be better on a cold winter day than a nice toddy to warm you right up. This is the perfect drink to have after playing outside in the snow or while relaxing in front of the fireplace.
1 oz. Apple Brandy




1 oz. Fresh Lemon Juice




½ oz. Honey




¼ cup Boiling Hot Water




Cinnamon Sticks
In a small sauce pan, bring the water to a boil. Remove from heat and stir in the honey until dissolved. Stir in the lemon juice and apple brandy. Set a cinnamon stick or two in a mug, and pour in the liquid.