The Jamaican Ten Speed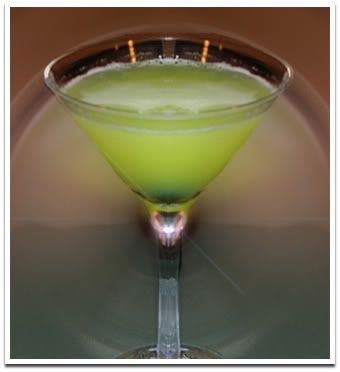 I was thumbing thru the pages of
New Classic Cocktails
and came across this gem of a recipe. I know it's the holiday season, and it's cold outside, and a warm inviting drink would be better suited, but this drink is just too good to wait for the warm weather to get here.
1 oz. Vodka




¾ oz. Midori Melon Liqueur




¼ oz. Creme de Banana




¼ oz. Malibu Coconut Rum




½ oz. Half & Half
Fill a shaker half full of ice. Add all of the above ingredients and shake until creamy and well chilled. Strain into a chilled cocktail glass.