Flamingo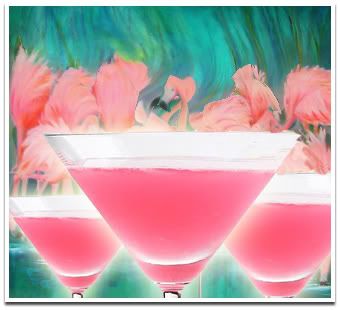 The Flamingo is a drink that was popular in Cuba during prohibition when Americans flocked there for the booze and gambling. This is the perfect drink to serve if you are having a few friends over, it's easy to make and delicious!
1½ oz. White Rum
1½ oz Pineapple Juice
¼ oz. Fresh Lime Juice
¼ oz. Grenadine
Ice
Combine all ingredients into a shaker. Shake really well and strain into a chilled cocktail glass. Shaking is really important for the taste and the look of the drink.