Jamaican Sunshine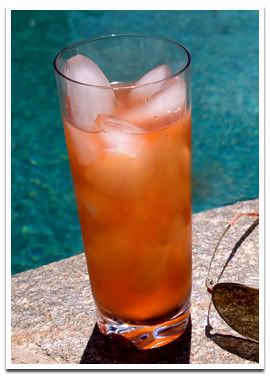 It seems every summer it gets hotter and hotter here in south Florida, it's not so much the heat that bothers everyone, it's the humidity, it just wears you down. You need a drink that will refresh you, that will make you forget the sauna like conditions around you. This drink does that, and does it well.
2 oz. Dark Rum
1 oz. Lime Juice
1 oz. Simple Syrup
3 oz. Ginger Beer
Mix all ingredients with ice in a shaker, then strain into a higball glass full of ice. Garnish with a lime wheel.
*** Note: To make the simple syrup, combine 2 part sugar with 1 part water in a sauce pan, bring to a boil, let cool down, pour into a container, then refrigerate until ready to use.