California Dreamin'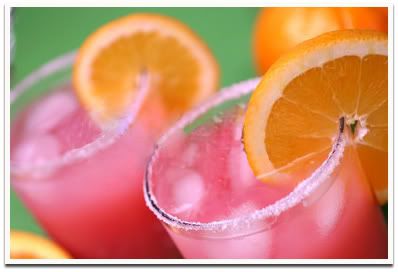 This is a drink I came upon a few weeks ago at a popular restaurant downtown. It will definitely cool you down on a hot summer day. The bartender was kind enough to provide me with all the details to make this one myself, and I have, and now you can too. Here is how you make 1 serving:
1¼ oz. Mango Flavored Rum
½ oz. Raspberry Liqueur
3 oz. Cranberry Juice
3 oz. Pineapple Juice
Sprite
Pack a hurricane glass or a highball glass with ice cubes, pour in the liquor, add the juices, fill to top with sprite. Garnish with an orange slice.